About Natural Pigments
The Best Way to

draw. paint. create. last.
Based in northern California, Natural Pigments manufactures and distributes rare and hard-to-find materials for fine artists and decorators. We specialize in supplying artists' materials that were used in historical painting since prehistoric times up to and including the nineteenth century.
Who We Are
We constantly search for materials and products of the finest quality so that we can bring them directly to you from the source. To do so, we travel the world to find materials specifically for use by professional artists and decorators. We obtain minerals from mines in Afghanistan, Italy, France, Russia, Ukraine, and Uzbekistan, to name a few places, processing these into natural pigments. We purchase resins, gums, and plants from around the globe to make natural varnishes and painting mediums.
Our mission is to provide the largest variety of natural pigments, paints, and other professional artists' supplies, enabling us to bring you a selection that makes it easy to shop for rare and hard-to-find art materials. Our objective is to promote the education and use of these materials among artists by providing detailed information for their use in casein, encaustic, fresco, oil, watercolor, and tempera painting.
All products are manufactured in the United States of America.
George O'Hanlon
Cofounder
George O'Hanlon is a director of Natural Pigments and executive director of Iconofile, a nonprofit educational organization dedicated to promoting the understanding of sacred art. George received a fine arts education and apprenticeship in Mexico. Upon returning to the United States, he served as an art director and later creative director for Silicon Valley advertising agencies, working on major accounts like Sony, Hewlett-Packard, and Ricoh. He founded an agency later acquired by the chemical giant Shin-Etsu, serving as vice president of U.S. marketing. In 1992, he studied traditional art techniques and later traveled to Russia to study with tempera and fresco masters. Then, in 2001, he co-founded Iconofile and, in 2003, Natural Pigments to promote an understanding of the best painting practices. Since then, he has formulated hundreds of artists' paints and materials, including Ceracolors, a waterborne wax paint.
Tatiana Zaytseva
Cofounder
Tatiana Zaytseva is a director of Natural Pigments and secretary of Iconofile, a nonprofit educational organization dedicated to promoting the understanding of sacred art. Tatiana received her education in apparel design and manufacturing in Saint Petersburg, Russia, and a second degree in engineering process controls. After moving to the U.S. in 2001, she helped establish Iconofile and later Natural Pigments in 2003. Her experience in apparel manufacturing helped Natural Pigments establish production processes for hundreds of small specialized formulations.
---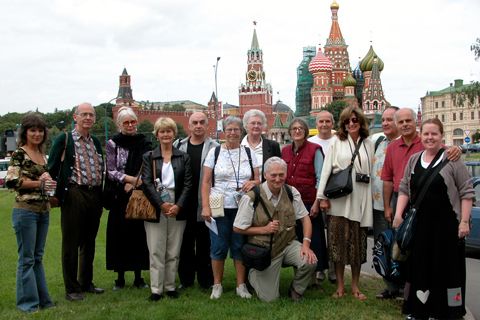 2002
George O'Hanlon and Tatiana Zaytseva establish a non-profit art education organization, Iconofile, to educate artists in the United States about icon painting techniques (primarily fresco and egg tempera). They travel to Russia to locate sources of historical and natural pigments along with the assistance of Russian mineralogist Alexander Grigoriev, working throughout Siberia and central Russia. They return with thirteen mineral and earth pigments that they prepare for students of Iconofile.
2003
The couple establishes Natural Pigments on September 3rd in Santa Rosa, California, to provide natural mineral and organic pigments to a burgeoning group of tempera and oil artists. They began publishing the sacred art journal, Iconofile, that year and invited icon painting artists from Russia to teach workshops at several locations across the United States. George discovers an important property of natural mineral pigments while grinding oil paint, changing his view of paint forever.
2005
George and Tatiana move their company to a small town in central Mendocino county. A three-roll mill purchased the year before is installed in the garage of their new home on the mountain ridge above the town of Willits. They begin making oil colors in the same manner as the old masters did in previous centuries—without the use of modern additives—but with the assistance of mechanical grinding. The colors had amazing properties, the like of which George had not experienced with modern oil colors in his career as an artist.